WE ARE ROSSO STEEL
A family company you can rely on
We are a family company with a strong foundation and over 33 years of experience in buying, processing and selling steel coils, strips and sheets for a variety of applications. We are specialised in automotive, but our materials are also utilised in the construction, engineering and electrotechnical industries.
Thanks to our broad technological possibilities, we can meet even the strictest of your needs, and our large warehouse stock ensure we can always deliver on-time and at the highest quality, even in long-term contracts.
More about us
33 years on the market in Central and Eastern Europe
2 production plants in the Czech Republic
We have two service centres available to you in the Czech Republic – in Zaječí and in Mirošov. Each of them has heated storage spaces and its own cranes with load limits up to 30 tonnes, and each is furnished with ten automated lines for slitting steel coils, nearly all of which can be replaced by another if necessary.
We continuously have a large quantity of input material available, and so we can respond flexibly to unexpected situations. The easy availability of lorry and railway transport from both centres enables us to supply goods to you over the fastest and shortest route.
We can handle ultra high strength materials, with strength of up to 1200 MPa
We are constantly innovating at our production plants to ensure we can provide you with the best services and maintain a high standard for all our processes. Thus in 2017, we installed a new longitudinal slitting and laying line in Zaječí, enabling us to process high-strength materials with strengths of up to 1,200 MPa, primarily used in the automotive sector.
In 2022 we also completed a new production and logistics facility in Mirošov. The newly installed automated slitting and laying line has not only strongly improved the efficiency and speed of our production, it has above all enabled us to begin processing steel coils with weights of up to 30 tonnes.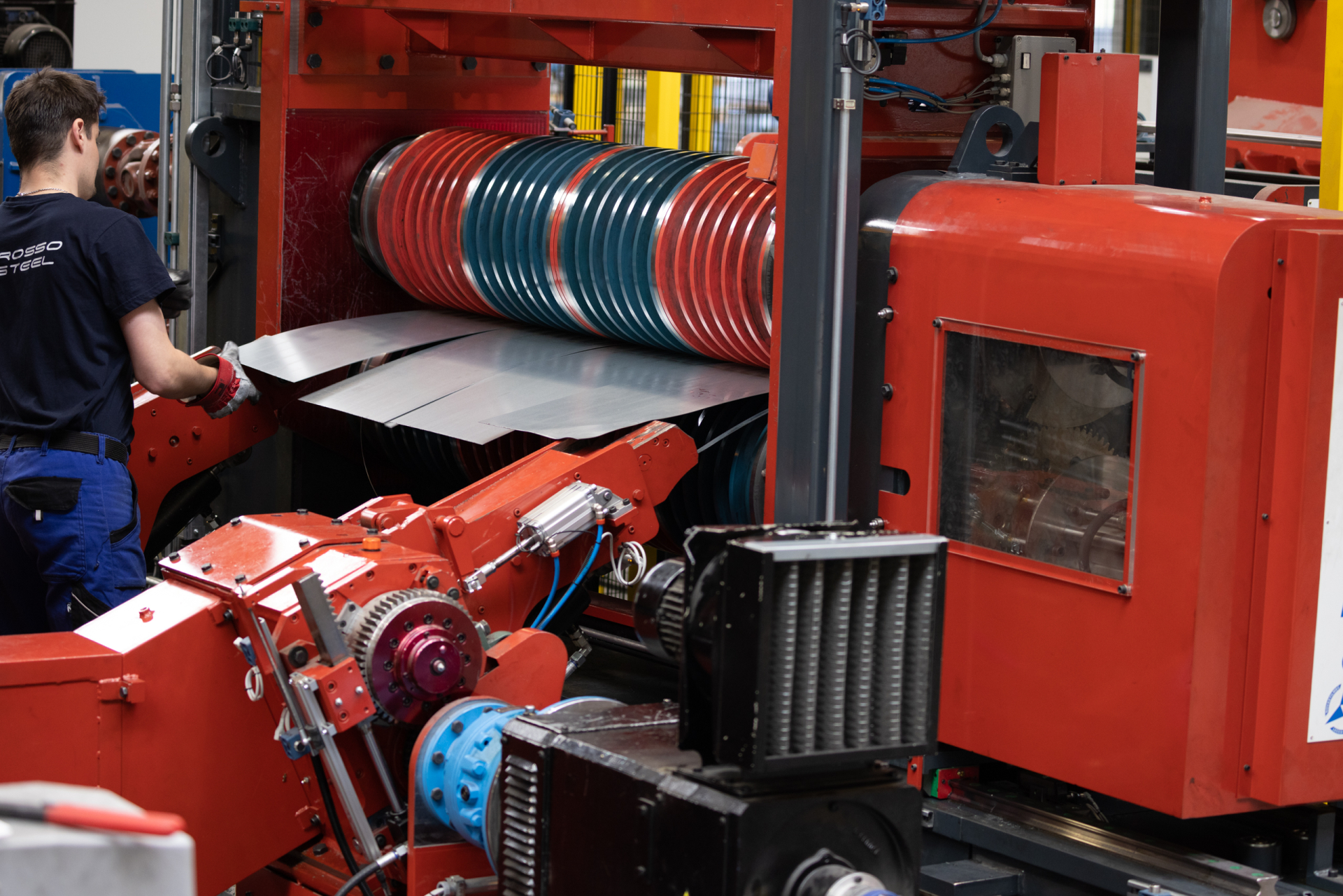 Company history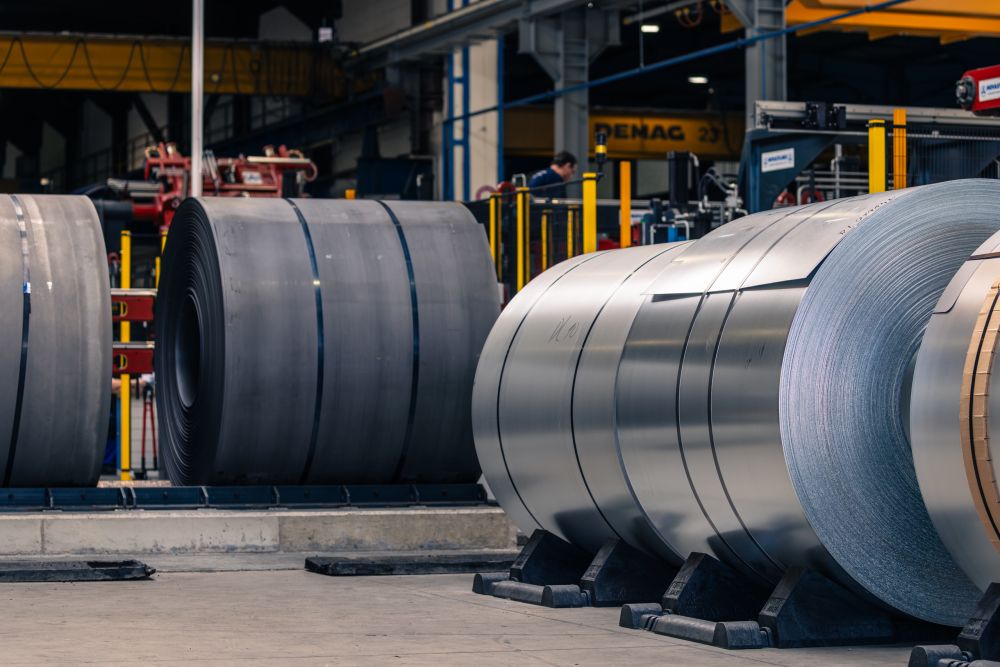 1990
We found ROSSO and begin doing business in metallurgical products.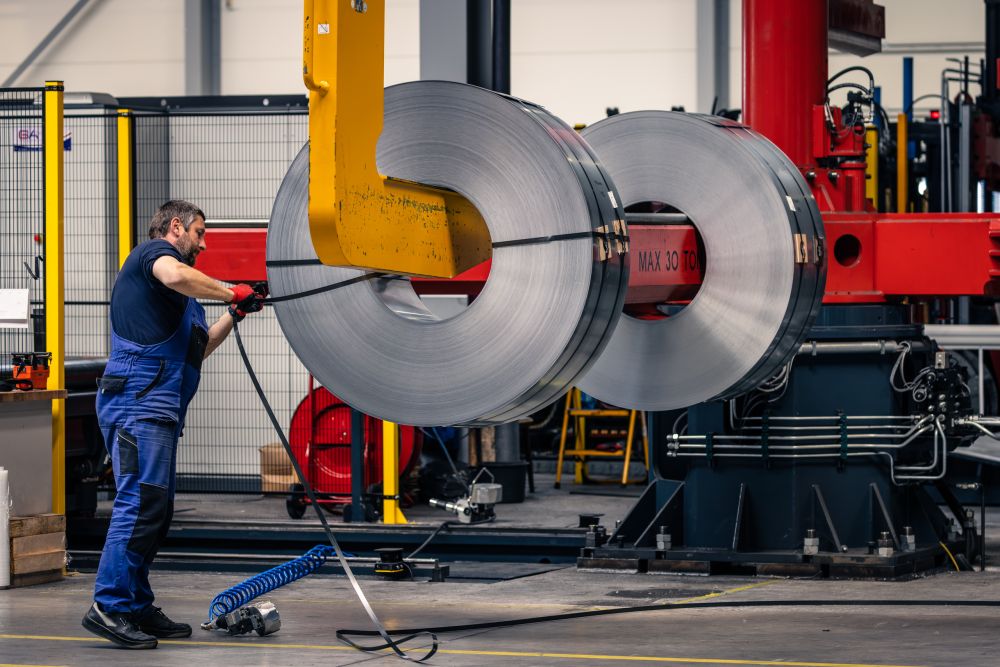 1995
We install the first cut-to-length lines in Mirošov.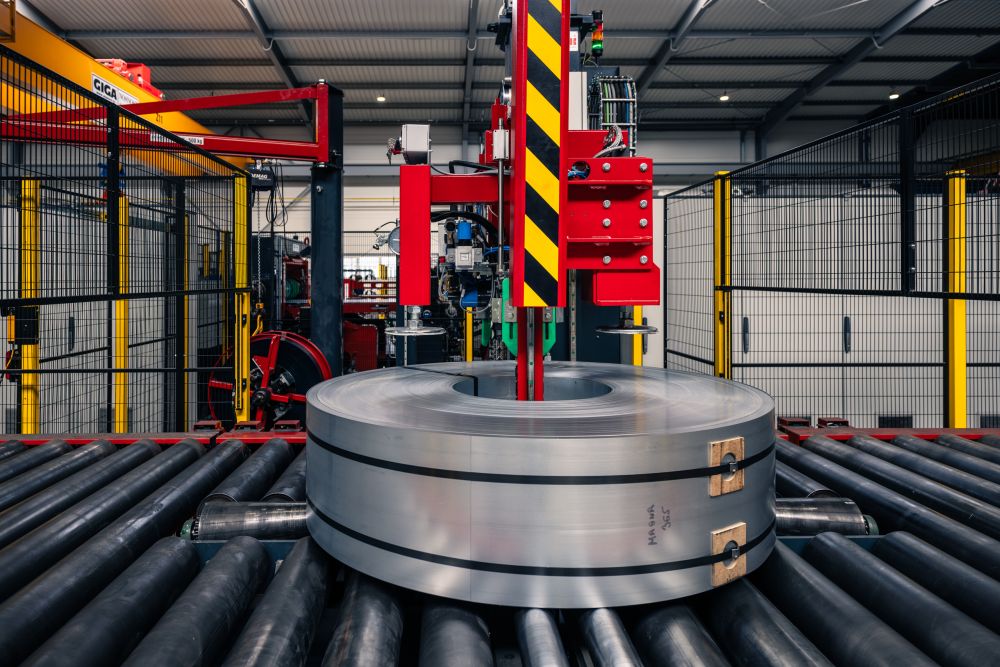 1998
We found a joint-stock company and change our name to ROSSO STEEL.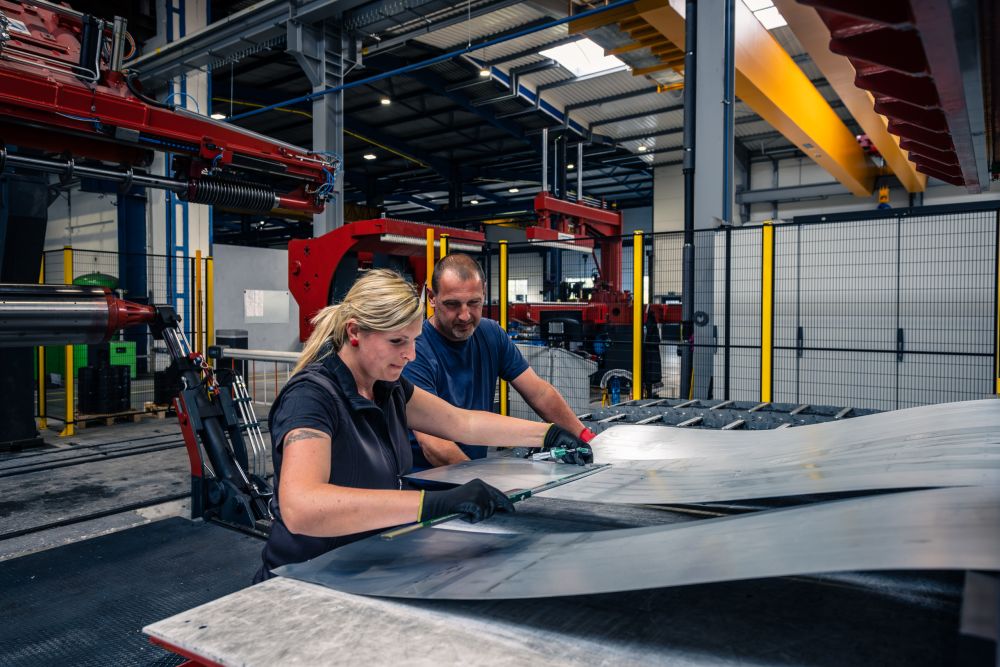 2005
We begin cooperating with the manufacturing company Duferco Belgium.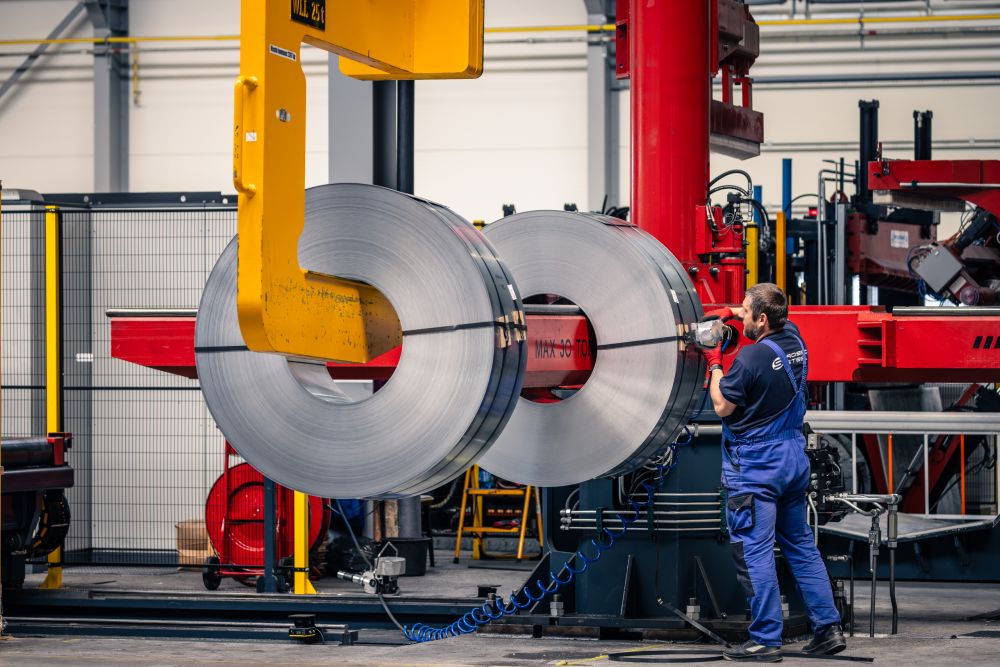 2017
We celebrate our first shipments of DP800 and DP1000 high strength materials. We install a new slitting and packaging line in Zaječí, capable of slitting ultra high strength materials with strengths of up to 1200 MPa.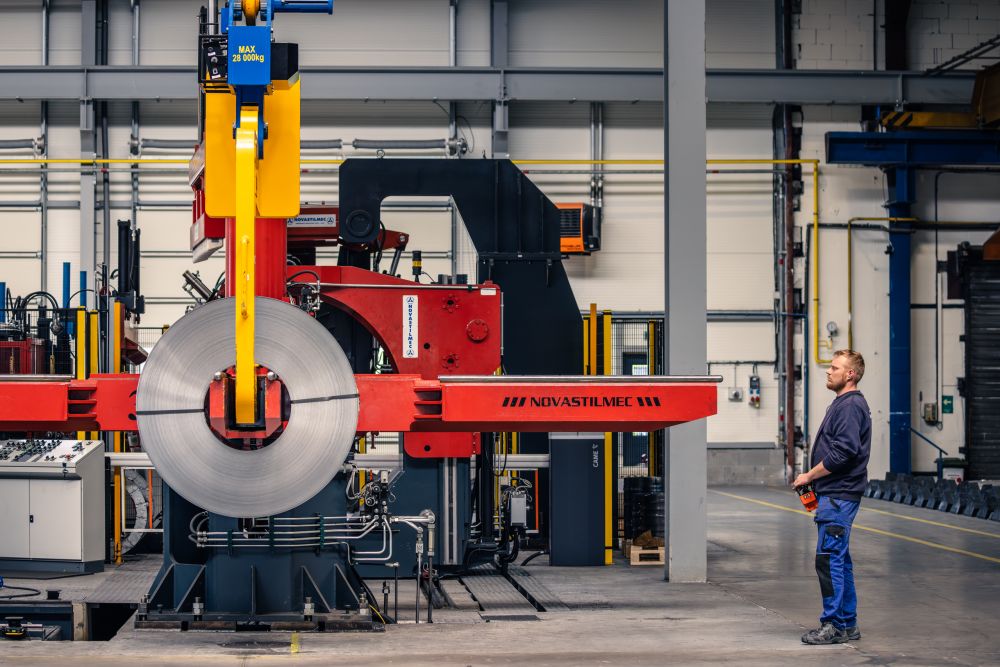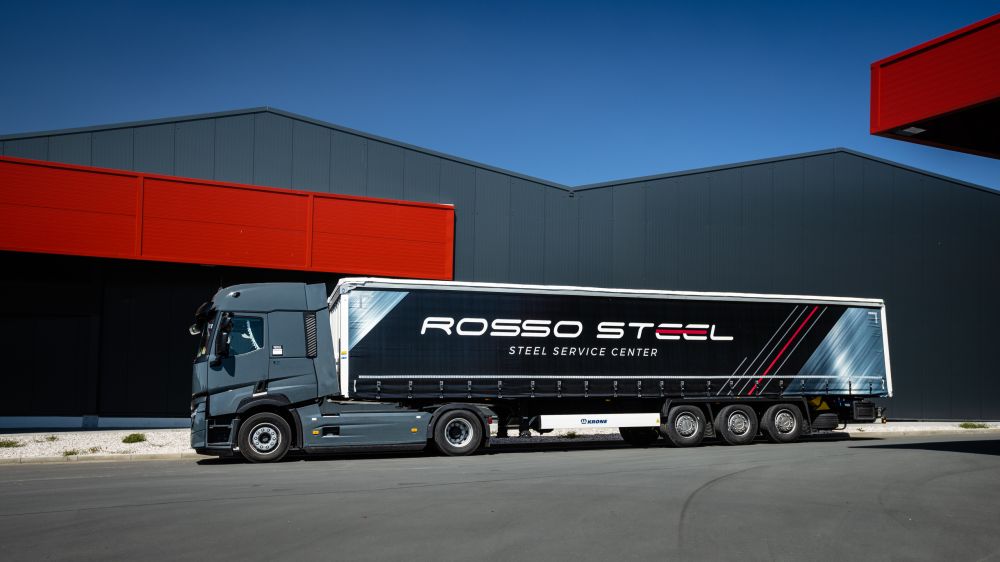 2022
We bring a new production and logistics centre in Mirošov into operation.
Why choose us?
Substitutable production lines
Over 30,000 tonnes of materials available immediately
Over 30 years of experience
Packaging that meets your needs
Trial deliveries and sampling available
---
High quality and swift delivery are our hallmark
That's why we have over 80 long-term customers from a variety of countries throughout Europe. You too can join them.